(Ajisai Stadium Kita-Kobe)
- Home of The Surpass -
---
Stadium Name
Ajisai Stadium Kita-Kobe

Location
Arino-cho Niroh, Kita-ku, Kobe-shi, Hyogo-ken

Opened
2000

Capacity
3,000
Dimensions
LF325, CF400, RF325

Surface
Infield:Dirt, Outfield:Artificial Turf



Club
Surpass Kobe (2000-2005), Surpass (2006-)

League
Western League



Ticket prices
(Japanese Yen)
1,000 adult

Getting there
Take a Shiei Bus 68 Line from Kobe Dentetsu Mita Line Okaba Station, 10 minuites walk from Bus Stop "Shobugaoka 2 Cho-me".

---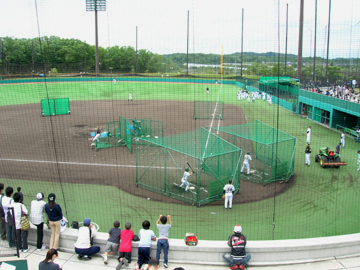 from behind the backstop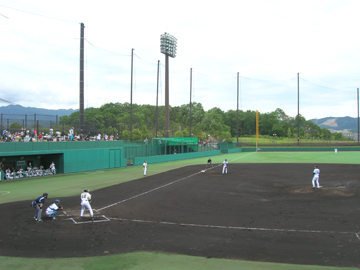 from behind the 1st base dugout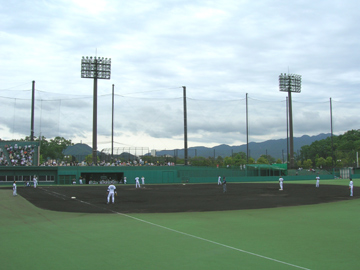 from the 1st base - RF side



---
---
All Photos Copyright (C) 1998-2007 Takeshi Kubota. All rights reserved.