(Yahoo! BB Stadium)
- Home of The BlueWave -
---
Stadium Name
Skymark Stadium

Location
Kobe Sogo Undo Koen, Midoridai, Suma-ku, Kobe-shi, Hyogo

Opened
March 6, 1988

Capacity
35,000

Dimensions
LF325, LC384, CF400, RC384, RF325

Surface
Grass

Name Changes
Green Stadium Kobe (1988-2002), Yahoo! BB Stadium (2003-2004), Skymark Stadium (2005- )



Club
Orix BlueWave

League
Pacific League



Ticket prices
(Japanese Yen)
Field Reserved 7,000; Backstop Reserved 6,000; Live Reserved 4,000; A Seat 3,400; B Seat 2,500 adults, 1,200 children; Balcony Seat 3,500; General admission 2,000 adults, 1,000 children; Bleachers 1,500 adults, 200 children

Getting there
1 minuite walk from Sogo Undo Koen Subway Station.

---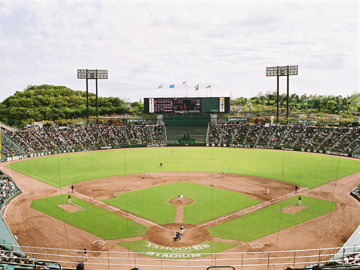 from behind the backstop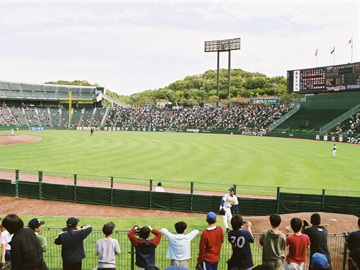 outfield and the sub pitcher's mound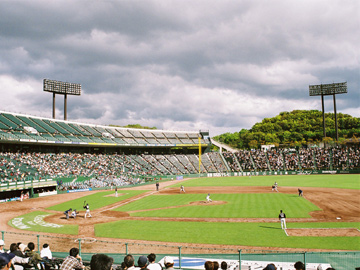 from the 1st base dugout side



---
---
All Photos Copyright (C) 1998-2007 Takeshi Kubota. All rights reserved.